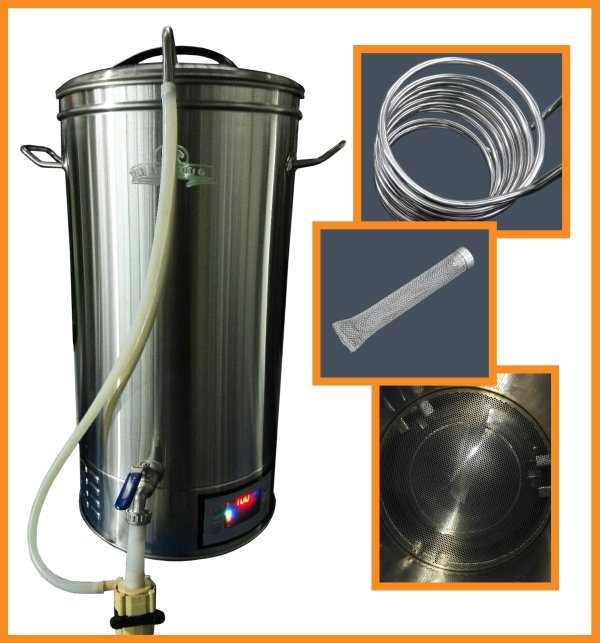 Pre-orders are now taken across Europe and the UK, expect a consumer price level around £395 (may vary). We have VERY competitive trade pricing for those of you running a business and if you can order a pallet!
Similar products are available on High Street at prices starting from £600 and some as expensive as up to £1500. The Bulldog Brewer is a breakthrough which will finally making it accessible to everyone to become their own master brewer!
The Bulldog Brewer offers a long list of features not always present even in the more expensive brands - such as the powerful 2.5kW heaters and the very generous 30L size allowing high ABV brews.
Start the process from crushed grain (using the Bulldog Malt Mill of course), then your Bulldog Brewer will handle all the rest. Mashing, lautering, sparging, boiling and cooling down. Gain full control over your beer making, from the raw ingredients through to the final beer of any type of style - the world is your Pint!